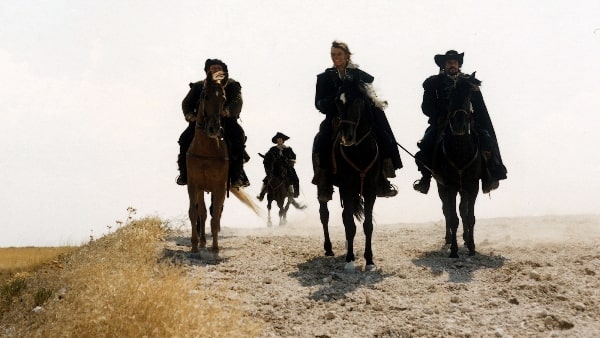 PlusEtage: Film: 3 x Lester: 2. The Four Musketeers
regie: Richard Lester, 1974, 108 min. ,
zaal open 19.30, aanvang 20.00
entree film 4 euro
Reserveren: info@plusetage.nl
Coronacheck scan verplicht
Dit is de tweede filmvoorstelling gewijd aan het werk van Richard Lester. Vanavond: The Four Musketeers.
Dit is het even leuke vervolg op het komische succes uit 1973, dat overigens tegelijkertijd gedraaid werd. De vier helden leveren als vanouds strijd met de monsterachtige Richelieu, die daarbij geholpen wordt door de verraderlijke Lady de Winter om de Franse koningin in discrediet te brengen bij haar gemaal, koning Lodewijk de dertiende.
Veel visuele grappen. De prima rolverdeling heeft buitengewoon veel plezier en de kijkers genieten mee.