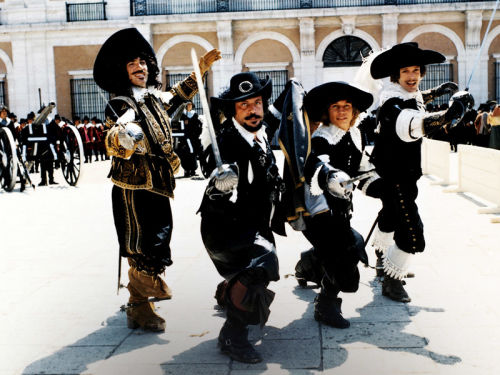 PlusEtage: Film: 3 x Lester: 1. The Three Musketeers
regie: Richard Lester, 1973, 106 min. ,
zaal open 19.30, aanvang 20.00
entree film 4 euro
Reserveren: info@plusetage.nl
Coronacheck scan verplicht
De komende 3 filmvoorstellingen zijn gewijd aan het filmwerk van Richard Lester. Vanavond: The Three Musketeers.
Vermakelijke avonturenfilm naar het bekende verhaal van Alexandre Dumas père over de jonge D'Artagnan (York) die zich aansluit bij 's konings musketiers en prompt betrokken raakt bij complotten en intriges.
Een van de leukste verfilmingen van het verhaal, met veel humor, wervelende zwaardgevechten en een vleugje romantiek. Reed is sterk als de wat humeurige Athos en Faye Dunaway is uitstekend als de wraakzuchtige Milady De Winter. Tegelijk opgenomen met vervolgfilm The Four Musketeers: Milady's Revenge (1974).